BAMBOO ART
Throughout Asia, the bamboo motif has been used since ancient times in paintings, scrolls, pottery, and other art forms. Below are some of my favorites. Some were scanned from temple brochures, others are digital photos of artwork I own, and some from contemporary artists showing their pieces on the web. See the Learn More section for other web resources devoted to bamboo.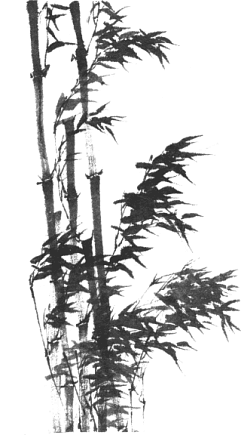 Artist Unknown. Scanned from Japanese temple brochure, long since lost.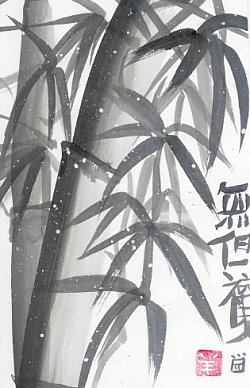 Painting by Qiao Seng,
who is a wonderful Zen artist.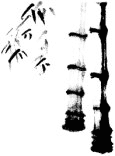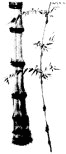 Above Pieces Scanned From Hokokuji Temple Pamphlet


Piece by Rosemary Kimbal
See her site at www.dancingbrush.com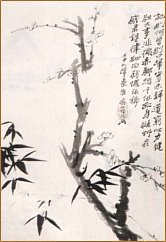 Photo in center from CHINAPAGE.COM
Photos with red coloring (at left and right)
by Chinese artist Duan Guan Hong




Chinese Artist Zhou Zheng Hui (got photos off web)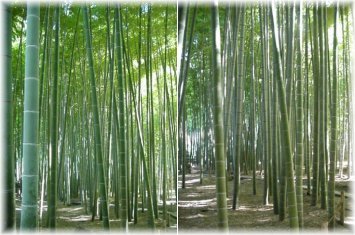 Photos of the bamboo groves at Hokokuji Temple, Kamakura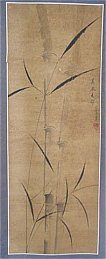 Above Two Pieces I bought in Chengdu, China, by contemporary artists
Below Image - Computer generated artwork from photo at right above.




Computer Generated Photo
Using Chengdu Scroll (see above photo)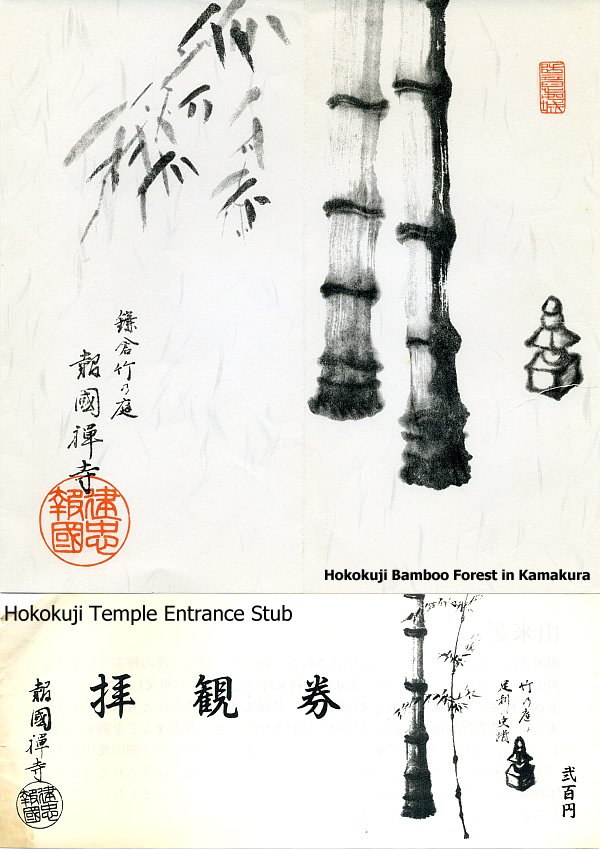 Hokokuji Temple Pamphlet, Kamakura, Japan
LEARN MORE

For much more about bamboo, plus dozens of links to bamboo-related sites, please visit the below pages by Dr. Gabi Greve, or visit BambooBasket.jp.


www.bamboobasket.jp
Outside Web Site (English) devoted to
handcrafted Japanese Bamboo Baskets.
Last Update May 2010